ORIHA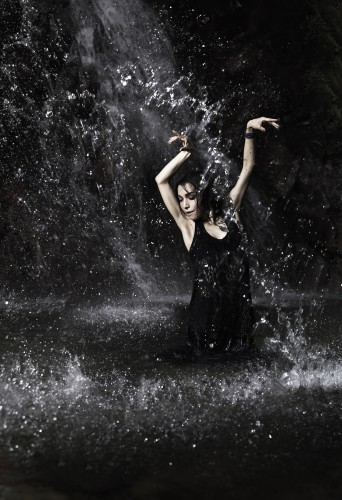 加藤おりは  ダンサー/フラメンコダンサー
愛知県出身。幼少より、新体操を学ぶ。
94年よりフラメンコ舞踊を始め渡西し、AMI、Merche Esmeralda、
Adela Campallo、Isabel Payonに師事。
04年、愛知芸術文化センタープロデュース、ダンスオペラ及びあいちダンス・フェスティバル、
ダンスクロニクルにおいて「悪魔の物語」(演出・振付ユーリ・ン)に出演。同年、ソロ公演「Soy」を開催。
05年、愛知万博・愛・地球博において、「ビヨンボ」主演。
06年、(財)名古屋市文化振興事業団主催「Tiempo luz Notas」を開催する。
09年より渡印し、北インド古典舞踊カタックをPt.Birju Maharaj、Manjari Chaturvediに師事。
10年、上海のタブラオ「Willy」出演。
12年、「Dance Grand Prix Europe 2012 in ITALY」 2位受賞。
同年、受賞作品「KAN」を上賀茂神社にて公演。
13年、9月、中国総領事館の招待を受けて、「中国-北東アジア博覧会」に出演。
14年、15年、韓国にて「日韓-インキュベイション」「Busan International Dance Festival 2014 」
「世界民族舞踊Festival」など、数多くの舞台に出演し、現地でのワークショップを開催する。
また、能とのコラボレーション作品「葵の上~AOI NO UE~」を、日本と韓国で公演。
16年、中国、大連にて「日中友好文化公演」に出演。大連芸術学校の特別講師に招聘される。
COMPANY DANZAK主宰。
Oriha Kato Dancer /  Flamenco dancer

Oriha Kato was born in Aichi Pref., Japan. She studied the rhythmic gymnastics early in life.And later she has studied the flamenco dance since 1994 and in Spain studied with numerous prominent artists including AMI , Merche Esmeralda, Adela Campallo, and Isabel Payon.
In 2004, she participated in Akumano Monogatari "Tale of Satan" staged and choreographed by Yu Lin in Dance Opera and Aichi Dance Festival Dance Chronicle, both produced by Aichi Prefectural Art Center.
Also, in 2004, she performed the solo recital "Soy", successfully.
In 2005, she performed as the principal dancer in the production of ("Biyonbo") at EXPO2005 Aichi.
In 2006, she performed "Tiempo Luz Notas" produced by Nagoya City Cultural Promotion Agency.
From 2009, she has visited India to study "Kathak", which is the classical dance in North India.
She studied with Pt. Birju Maharaj and Manjari Chaturvedi.
In 2010, she performed  "Willy", at the tablao in Shanghai, China.In 2012, she participated in "Dance Grand Prix Europe 2012" in Italy, and was awarded the second prize.
Also, in 2012, she performed the awarded program "KAN" at " Kamigamo Shrine "in Japan.
In 2013, she received the invitations from the Chinese Consulate, and performed in "China-Northeast Asia Expo".
In 2014 and 2015, she participated in many stages, such as "Japan and  Korea-incubation" "Pusan International Dance Festival 2014",   and "World Ethnic Dance Festival" in Korea and held some workshops there. Also, she performed "AOI NO UE" which is the art work collaborated with No Play (Japanese traditional masked dance-drama) in Japan and Korea.In 2016, she participated in "Japan-China Friendship Culture Performance" in Dalian, China. And she appointed as the special instructor for Dalian School of Art.She presides over " COMPANY DANZAK".